Website Care Packages
Is your website getting what it needs to grow?
Vision's Website Care Packages
Maintain the Health and Productivity of Your Website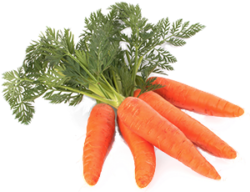 Baseline Updates and Repair
Most people know that website maintenance is essential. On a baseline it is important to keep up with WordPress theme and plug-in updates, always looking for bugs and incompatibility introduced by the updates. We fix more than links and keep everything running smoothly.
Site Analytics
 Site intelligence powered by Google Analytics and interpreted in-house gives you data that reveals weak spots in your digital strategy and opportunities to exploit with new campaigns. 
Incremental Website Improvement
Incremental Website Improvement services are rolled into all levels of our Website Care Packages.  We add and optimize content, create new links (internal and external), add new features and test others.  Depending on your strategic plan for the month (and the level of service) our team will create and implement steps designed to move a measurable needle, e.g. site visits, search results, onsite conversions, or other user behavior.
Fresh Content
We are expert editors and will edit and optimize your blog content for best results. When you need original content and don't have the time to write it yourself, we provide copywriting on a project basis.
 
Site Security
Another layer of care is provided by site security vigilance and tweaks to keep things tight and intruders out. If your site is tagged as "unsecure" by search engines it will repel cautious visitors and invite disaster.
 
Search Engine Optimization
Search engine optimization (SEO) is also a matter of constant observation and response.  Of course, new content must be optimized as it is added and old content can be tightened for SEO impact.
Monthly Strategy and Work Plan
Search engine optimization (SEO) is also a matter of constant observation and response.  Of course, new content must be optimized as it is added and old content can be tightened for SEO impact.
Premium Website Care Packages
Good Nutrition
Based on 12-month Plan
It's time to grow your business even more. Our booster care package gives you more SEO insights and the ability to adjust for better results.

The Metabolic Booster includes all the services of Basic Site Maintenance plus:

Monthly scheduled strategy planning and reporting sessions

Google Analytics with interpreted insights

Keyword monitoring

Optimization of two new content uploads (blog posts, videos, etc.) extra fee for original copywriting*
Metabolic Booster
Based on 12-month plan
The best websites have regular fresh content to attract and convert visitors. We develop a content strategy and implement it to drive traffic and conversions while tracking a strategic SEO keyword campaign.

Peak Performance includes all services of Basic and Booster packages plus:

Active SEO campaign and keyword tracking

Content Strategy and Creation - four optimized articles per month (or two original blog articles)

CTA for lead offer with a landing page sequence
Peak Performance
Based on 12-month plan
When you are ready to establish a winning strategy on all counts and want the maximum benefits from your website, we bring all the goods to the table.

Peak Performance includes all services of Basic and Booster packages plus:

Twice-monthly strategy planning and reporting sessions

Content Strategy and Creation - 4 edited and optimized blog posts monthly plus one custom-designed download offer or infographic per quarter (original copywriting fees apply*)

Social Media Content Integration

6- and 12-month contracts available*
Bare-Bones Basic Maintenance Care
Based on a 12-month Plan
When all you want is a healthy website that works as it should and still looks good!

Daily scans for site security, page speed, and broken links

Full website backups

Weekly scan for plug-in and theme update

Quick response to solve problems as they arise

Up to 45  minutes of site changes requested by email per month
If you want your website to work for you, let's talk.
Sure we could look at your current website and poke holes in it and tell you what's wrong, but that's what every other "web guy" does.  We want to talk about you, your business, and your goals. Maybe you don't need a new website, but you need new strategies to get the most from it.
We can talk about that.  In the meantime, get started by looking at our website worksheet.
I have worked with Gayle Williams and VisionPRM for several years to create marketing materials. Recently, we contracted to completely rebuild our website. As a nonprofit working overseas, it is important that our website helps donors feel connected to our projects and invites potential donors to join the cause. Gayle's ability to visualize the mission and vision and then construct it has brought great clarity to those who visit our website.
Debi Frock, Founder/Director @ Ghanaian Mothers' Hope
Gayle redesigned our website and created a first class look and made it user friendly. She was very knowledgeable, easy to work with, and very professional. We highly recommend Vision Marketing. Project: www.ecm2.us
Gayle really does have the 'vision' when it comes to creative and interactive website design. Very happy customer!
Leann Feldt, Owners @ Artisans Jewelers
Vision Marketing was a joy to work with. Gayle constructed my new website and it is beautiful and the process was so enjoyable. I will continue using Gayle for all my needs. Project: www.srqspecialprojects.com
Johnette Cappadona, Owner @ SRQ Special Projects
Your website needs representation. Like having a good lawyer, you need someone who will represent you online better than you represent yourself. I know I did. Sure, I'm creative and can do some stuff online. I've even created websites myself (and it shows). Wow, did AmyKnapp.com need help. It was a mess. So I hired Gayle. Sure, I was scared to spend the money. Sure, it seemed extravagant. I can tell you, Gayle is worth every dime. Wow! Now AmyKnapp.com looks how I feel. And, I never could have done it myself. Gayle did everything in a timely and professional manner. I have already seen great results and am happy to retain her to maintain the site. Thank you thank you thank you Gayle.
Amy Knapp, Creative Genius @ AmyKnapp.com
Gayle Williams is wonderful! She created a beautiful website for my aesthetic business and I could not be more pleased. She's a keynote speaker and expert in her field. If you're searching for a highly qualified individual to revamp or create a new website, look no further. Gayle is fantastic and she has the patience of a saint. Highly recommend!
Linda Goforth, Owner @ BestMedSpaSarasota.com